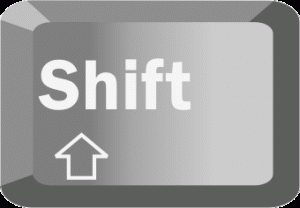 Summer has always been one of my favorite seasons of the year.  It is also a time when many people temporarily shift their normal routine.  I will be making shifts in several areas for the summer, including:
Blogging
I have published one blog post a day for the last 10 months, and a total of 1,450 since launching this blog in 2009.  This will be my last daily post for the summer.  I will continue to post on occasion rather than taking a month off as I did last year (a much needed break after publishing a post a day for 1,000 days).
Preaching
Later this month I will finish my role as Interim Senior Minister at United Church (Marco Island, FL).  During this 10 month interim I will preach at total of 36 sermons on Sunday mornings.  In July I will worship for a few weeks at Naples UCC (my home church where I have been on staff since 2011) before returning to the pulpit for a few weeks in July and a few in August at Fort Myers Congregational UCC.
Teaching
Normally this is an area without change, since I teach at a University that has an academic year comprised of three trimesters with a student body that doesn't depart for a summer break.  This summer, however, I am taking on a new role in order to help introduce our faculty to Quality Matters.
So What?
Summer has arrived.  Life commitments are shifting.
What are you "giving up" for the summer?
What are you adding to your schedule for the summer?
What do you hope to learn this summer?
Tweet