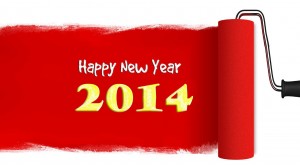 I rarely participate in the annual ritual of crafting resolutions for the coming year.  I did commit to one in 2012.  This time, for 2014, I have settled upon three:
Participate in worship in at least 10 different communities of faith
Write at least 200 blog posts and be more actively engaged on Twitter
Read at least 100 books and write reviews for at least 50
So What?
New years bring new possibilities.  While I expect a fair degree of the unexpected in the months ahead, I also imagine that a good deal of life will unfold as I am now planning.
What have you committed to do in 2014 (whether or not you framed those commitments as resolutions)?
Why do you or why don't you engage in formal new year's resolution making?
Tweet