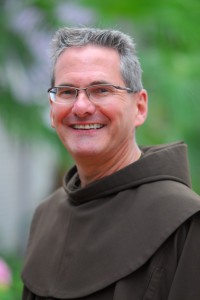 Meet the Author
Albert Haase is a popular preacher in both Catholic and Protestant churches, a teacher of spiritual formation and spiritual direction, and the co-host of the weekly radio show, "Spirit and Life."   Haase is the author of eight books on popular spirituality, including Instruments of Christ: Reflections on the Peace Prayer of Saint Francis of Assisi (2011), The Sacred Moment: Becoming Holy Right Where You Are (2010), and Living the Lord's Prayer: The Way of Discipleship (2009). Previously, he served as missionary to mainland China.
Book Basics
Catching Fire, Becoming Flame is the rare book on spiritual formation that effectively communicates to all Christian audiences: Catholic and Protestant, lay and ordained, and newcomer and lifelong disciple.  The five sections offer ready made themes for small groups, classes, or retreat/workshop topics: "The Spark from God: An Introduction to the Spiritual Life," "Kindling: Basic Spiritual Concepts," "Catching Fire: Methods of Prayer," "Fanning the Flame: Discernment," and "Becoming All Flame: Dynamic Commitments."  While those seasoned in the faith may be tempted to skip the first two sections, these powerful pieces go beyond mere introduction by helping readers reorient their perspective while focusing on an intentional approach to spiritual formation.  Rather than offering a proposed methodology or a how to guide, Haase brings together contemporary and ancient spiritual practices that help ignite/reignite and nurture all who follow the way of Jesus as they seek to be/become little Christs.
Haase suggests, "God's longing to be in a relationship with us spreads like wildfire in the hearts of people who respond to it" (122).  This book/guide is an invitation to be set on fire and to remain ablaze using all of the faculties each person has: "intellectual, emotional and sensual" (1309).  Catching Fire, Becoming Flame is a text I will revisit often, and recommend widely.
So What?
There are far too many books on "how to" live a successful spiritual life.  Unfortunately, most offer a methodology that works for some rather than a broader approach suitable for all.  By blending the ancient with the contemporary, offering experiential stories, and suggesting multiple possible starting points, Haase invites renewal.
Overall, how would you describe your spiritual health?
What spiritual practices have you found to resonate and/or have the greatest meaning at this stage of your life?
Albert Haase. Catching Fire, Becoming Flame: A Guide for Spiritual Transformation (Paraclete Press, 2013).  ISBN: 9781612612973.
Tweet