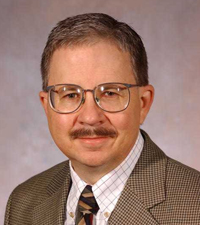 For those that do not regularly speak to teenagers, opportunities to give talks to those in this age group can prove especially challenging.  On the occasion of preparing to give an extended presentation to a group of teen aged boys, Roger Olson shared a working outline.  Among his list of ten items are
it's good to be a boy—and a man,
they need to ignore the stereotypes of "manhood"—whether those come at them from their male peers or from the media or anywhere, and
they should talk openly with their parents and even insist that their parents sit down with them and listen.
So What?
I didn't know Roger Olson during my teen years, but did learn quite a bit from him as a seminary student at Truett Seminary (Baylor University).  As one who has taught and mentored many young men, he is more aware of the world his teen listeners inhabit than it first appears.
Does your church offer any "boys only" ministry events or growth opportunities for teens?  If so, what? and what is their purpose? If not, do you feel this would be an appropriate addition? Why or why not.
What items would you add to Olson's list if you were tasked with passing on wisdom to today's teen aged boys?
Tweet