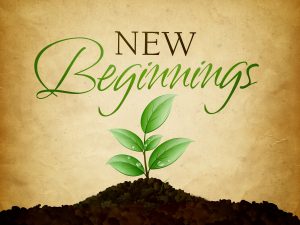 I offered the following pastoral prayer yesterday on the occasion of my first Sunday in a new interim ministry role.
Alpha and Omega, you are the beginning and the end.  You alone see the world without the boundary of time.  Those of us who live with the burden of time measure our days and count our hours.  We consult our calendars and manage our moments.  Help us to overcome the tendency to confuse busyness with blessedness.
God of new beginnings who is making all things new come into our world this day.  We invite you to enter our lives, to transform us and to empower us to begin again in whatever ways we desperately need.  Help us to overcome the struggles of our past, and to live into the possibilities of the present.
We pray for the leaders of the world's many governments, especially in their work that crosses geographic borders and countless other humanly constructed boundaries that separate people.  Help these leaders to be advocates of peace, and seekers of the common good.
We pray this day for those we know to be in need, especially those listed in our congregation's circle of love.  We entrust to your care those we know personally who are struggling this day.  Help them and help us to find healing and wholeness, and to be open to new beginnings.
Holy God, here in this sacred space remind us of who we are.  By faith allow us to trust that we are created in your image, have been welcomed into your family, and will never be alone.
This we pray in your Many Names. Amen.
Tweet