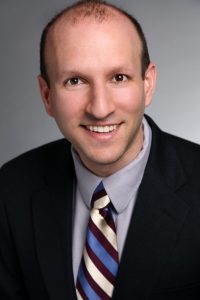 Meet the Author
Eric Friedman is an actuary, and a first time author.  He graduated from Stanford with majors in mathematics and economics.  As a young professional, he sought to determine how to maximize the impact of his giving.  Reinventing Philanthropy is the result of Friedman's personal experiences and continued study in an attempt to formulate an answer to this question of interest to many donors.
Book Basics
Reinventing Philanthropy (available later this month) is a refreshingly straightforward, authentic, and thoughtful consideration of what leads people to donate to specific organizations and why this is less than ideal.  If you are a donor or prospective donor to any nonprofit organization or are involved in the life of a nonprofit organization as a board member or staff person with fundraising responsibilities, then you should read Friedman's well researched personal exploration of what is wrong with the current system and how he proposes it should be reinvented.
When Friedman decided to personally commit to giving away a significant portion of his income, he wanted to know that his giving would make a real difference.  These conversations led him to realize that while most nonprofit organizations had a clear mission, few could answer his questions about the likely impact of his giving.  Furthermore, charity rating agencies like Charity Navigator, GuideStar, and Charity Watch have historically focused on financial efficiency leaving the potential donors without easily accessible data to determine how best to maximize their giving.    Additionally, social norms, giving pitches, and donor recognition efforts all suggest that giving is about the donor as well as the recipient leading to obvious questions about whether donor self-interest trumps the consideration of maximizing the effectiveness of a gift.
While most readers are likely to resonate with some of the many stories Friedman tells, fewer will be ready to adopt his proposed approach for reinventing philanthropy.  Rather than considering his approach as the alternative to the existing model, readers should continually ask questions about how their own giving might be strengthened as a part of a personal ongoing quest to make one's giving matter by increasing the impact of dollars allocated.
So What?
Giving usually feels good.  As donors, we often assume the credible organizations we choose to fund make a real difference.  Do you have a personal giving mission statement or other guiding set of principles that help you determine how best to allocate your limited funds? Have you ever considered why you give to certain causes or organizations but not to others with similar goals?  How important is how much good (impact) your giving will have per dollar given? How do you measure impact?
Eric Friedman.  Reinventing Philanthropy: A Framework for More Effective Giving (Potomac Books, 2013).  ISBN: 9781612345727.
Tweet