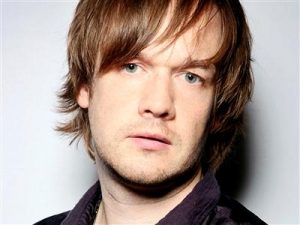 Meet the Author
Peter Rollins is "a widely sought after writer, lecturer, storyteller and public speaker" known for his existential view of Christianity known as pyro-theology.  He completed his formal education at Queens University, Belfast with earned degrees in Scholastic Philosophy (BA Hons), Political Theory (MA) and Post-Structural thought (PhD).  Rollins is the author of multiple books, including The Idolatry of God: Breaking Our Addiction to Certainty and Satisfaction (2012), Insurrection: To Believe is Human, To Doubt Divine (2011), The Orthodox Heretic and Other Impossible Tales (2009), and How (Not) to Speak of God (2006).
Book Basics
In The Idolatry of God: Breaking Our Addiction to Certainty and Satisfaction, Rollins masterfully offends the sensibilities and widely accepted practices and beliefs of those Christians most often called conservatives or fundamentalists as well as those frequently referred to as liberals or progressives.  While doing so, he invites his readers to embrace a radical third way that he understands to be based on the early Christian experiences during and just after the time of Jesus — a way that pushes beyond belief, beyond idolatry, and beyond the conventions present in most churches today.  Intellectually stimulating, philosophically sound, culturally relevant, and existentially powerful, this work is certain to challenge readers' assumptions about the Divine, especially as known in Jesus.  Being Christian is about obliterating much of what has become, and embodying that which should be.
So What?
While the first two sections of the book seek to explore and explain, the final section offers explanations of lived experiences.  Postmodern, existential, and reform oriented, the final chapters offer examples of how to begin.  Rollins suggests two contemplative exercises: (1) "Atheism for Lent," (comprised of a daily Lenten reading and reflection (or watching of video or listening to audio content followed by reflection) and a weekly conversation in a group setting), and (2) "The Omega Course" (a near opposite of the popular Alpha Course, which is designed to facilitate conversation rather than offer correct doctrinal responses). Additionally, he provides three case studies outlining possible interactive gatherings for groups of nearly any size.
In what way (or ways) do you find the ways proposed by those on the right (the fundamentalists or conservative Christians) and those on the left (the liberal or progressive Christians) to be equally adept at missing some of the bigger points of the faith?  What creative and radical third way alternatives do you find to be helpful and healthy?

How have you seen others fashion God into an idol? What idols in your own life must be obliterated in order to allow you to focus on your pursuit of the Sacred?
Peter Rollins.  The Idolatry of God: Breaking Our Addiction to Certainty and Satisfaction (Howard Books, 2012).  ISBN: 9781451609028
Note: First trade paperback (version reviewed), January 2013.
Tweet