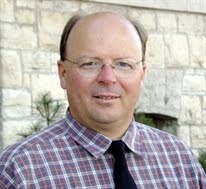 Renowned New Testament scholar Scot McKnight has always managed to balance academic excellence with immersion in and understanding of the real world of church life.  Given such, it isn't surprising to learn he will be leaving North Park University after this academic year for Northern Seminary.  His recent blog post on how the church has changed during his lifetime is a must read.  The piece is not intending to pass judgment on the changes, but rather call attention to them.  This perspective is clarified in one of McKnight's comments: "I don't think I was trying to think if things are better or worse; I was thinking of how things have changed."
So What?
McKnight's list covers a wide range of topics, including church architecture, preaching and what type of clothing most people wear to worship.  In short, a great deal has changed over the last half-century.
Make your own list of how the church has changed during your lifetime.
Overall, would you characterize these changes as neutral, positive or negative? Why?
Do you expect the changes over the next few decades will be more or less radical than in the most recent ones? Why?
Tweet