Thanks for visiting So What Faith –
the online home of Dr. Greg Smith.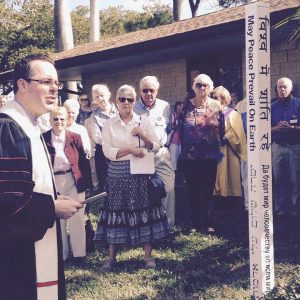 Greg is a 30-something progressive, postmodern, post-denominational follower of Jesus who believes that the Christian faith is best understood experientially. He has served in lay and pastoral positions in Mainline (or, if you prefer, Oldine or Sidelined) Protestant congregations ranging in size from a few hundred to a few thousand affiliated with the Christian Church (Disciples of Christ), Lutheran (ELCA), National Association of Congregational Christian Churches (NACCC), Presbyterian (PCUSA), and United Church of Christ (UCC) traditions.  Additionally, he has consulted with and trained leaders of congregations affiliated with numerous other denominations.  And, he got married (to Susan) during a worship service in an Episcopal church.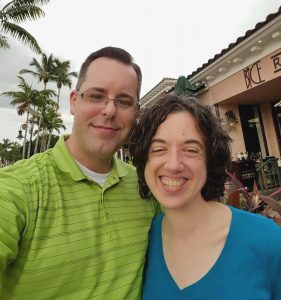 Currently, Greg serves as Transitional Minister at Fort Myers Congregational UCC (since Jan. 1, 2015) and teaches religion at Hodges University (since 2011).  He is searching for a new opportunity in the Dallas/Fort Worth area of Texas since his wife, Dr. Susan Smith, recently accepted the position of  Head of Research Support Services for the University of North Texas Libraries.
While no image can tell the story of a community of faith, the images below depict the primary buildings associated with the congregations Greg has served in Texas and Florida.