Thanks for visiting So What Faith -
the online home of Dr. Greg Smith.
Individually and as faith communities, true growth is often the result of struggling with the so what questions of faith.  This website, So What Faith, is designed to help all of us live into the great challenge of struggling with and responding to that ongoing question as a part of the journey of faith.
Greg is a 30-something progressive, postmodern, post-denominational follower of Jesus who believes that the Christian faith is best understood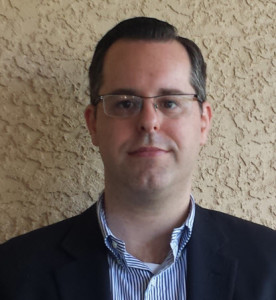 experientially. He has served in lay and pastoral positions in congregations ranging in size from a few hundred to a few thousand affiliated with the Christian Church (Disciples of Christ), Lutheran (ELCA), National Association of Congregational Christian Churches (NACCC), Presbyterian (PCUSA), and United Church of Christ (UCC) traditions.  Additionally, he has consulted with and trained leaders of congregations affiliated with numerous other denominations.  Currently, Greg serves as Transitional Minister at Fort Myers Congregational UCC (effective Jan. 1, 2015), Director of Adult Education at Naples United Church of Christ (since 2011), teaches World Religions at Hodges University (since 2011).
Greg's formal education includes an undergraduate degree in Ministry and Leadership from Dallas Christian College, a seminary/M.Div degree from Logsdon Seminary at Hardin-Simmons University, and a doctoral/D.Min. degree from the Turner School of Theology at Amridge University (formerly Southern Christian University).  His earned degrees are from three schools affiliated with different denominations: Independent Christian Church, Baptist, and Church of Christ.  Additionally, he has engaged in graduate theological study at the George W. Truett Seminary at Baylor University.