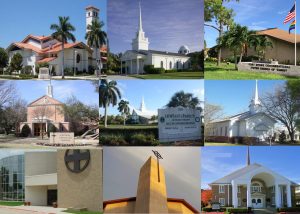 Since the year 2000, I've served 9 different Mainline Protestant congregations.
Congregational Diversity
I'm thankful for the beautiful diversity of these congregations.
Denominational Affiliation
Location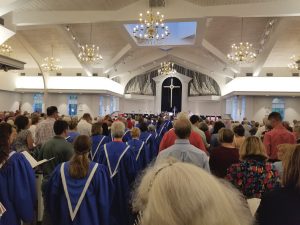 North Texas – 5
Southwest Florida – 4
Size – Average Weekly Worship Attendance
Family (1-49) – 1
Pastoral (50-149) – 3
Program (150-399) – 2
Corporate (400-999) – 3
Role Diversity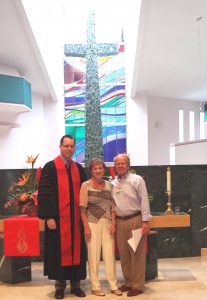 My roles within these congregations varied widely as did my tenure.
Classification
Tenure
Up to 1 year- 3 (interim or temporary positions)
1 year or 2 years – 4
3 years or 4 years – 2
So What?
When I attended seminary as a traditional student nearly everyone I encountered assumed that those of us who studying to enter pastoral ministry would spend the rest of lives serving local congregations within our denomination or tradition.  The month that I graduated with my Master of Divinity degree, I started a new call as  an associate pastor in a congregation affiliated with a denomination that I'd read about but never experienced.  From that point forward, my discernment process for new opportunities was never limited by denomination.
As I start the new year of 2019, I'm allowing myself a little time to reflect on my past ministry experiences (including those outside of a congregational context and the scope of this post).
I invite you to share one way your understanding of the Way of Jesus has been enriched by your experiences in diverse congregations and/or by working alongside those from other Christian denominations or traditions to serve your community and/or the world.
Tweet