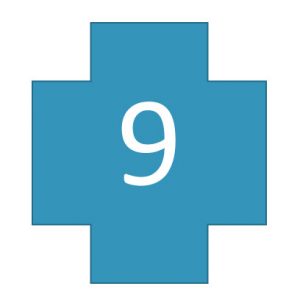 There are very few things in life I have done for nine years.  Today ends my ninth year of blogging here at So What Faith.
Asking Questions
The core content of my posts has evolved and will continue to evolve.   Throughout the nine years, however, I have focused on matters of faith that matter with an emphasis on encouraging my readers to think deeply about topics and continue the conversation.  With this emphasis, one constant has been asking more questions than I answer.  While I have not counted the questions I have asked in my 1,718 posts I am sure the total exceeds 5,000 (3 x 1,718 = 5,154).
Being Consistent
While the frequency of my posting has varied significantly over that time, I have written at least 55 posts every year.  In other words new content has been added at least weekly (and from 2011-2013 on daily basis).
Number of Posts
0-49
50-99
100-199
200-299
300+
Year 1
2009
X
Year 2
2010
X
Year 3
2011
X
Year 4
2012
X
Year 5
2013
X
Year 6
2014
X
Year 7
2015
X
Year 8
2016
X
Year 9
2017
X
Being Real
Faith matters.  I write because I believe that living out one's faith is essential.  And, I know that doing so requires community.
Over the years, I have written from a number of perspectives.  Most of my posts were penned while my primary form of employment was full-time ministry serving local congregations.  Some of my posts have been a bit more academic in nature and originated from my work as an adjunct professor of religion.  More recently, my posts have been about my life experiences as a follower of the Way of Jesus.
For 2018, I have not established any quantitative goals for how many posts I want to write or how many questions I plan to ask. Instead, I will focus on being real.  And, I will continue to ask questions and invite conversation.
So What?
Thinking critically, living authentically, and being open to hearing and responding to a Still Speaking God are key elements of a "so what" faith.
Where are you in your faith journey as we begin 2018?  What are some of your greatest challenges?
What attracts you to this blog? What type of content are you interested in reading here in 2018?
How would you describe a "so what" faith?
Tweet