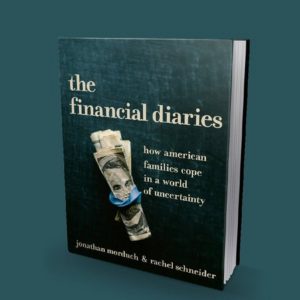 After sharing book recommendations rather irregularly for some time, I offered 10 recommendations in June, 10 in July, and now offer another 10 this month.
The following ten books have all been published in 2017. They are rated on a 1-5 scale.  The rare exceptional book warrants a 5+.
(5+) The Financial Diaries: How American Families Cope in a World of Uncertainty by Jonathan Morduch and Rachel Schneider (Princeton University Press, 2017)
(5.0) Why God?: Explaining Religious Phenomena by Rodney Stark (Templeton Press, 2017)
(5.0) Radical Spirit: 12 Ways to Live a Free and Authentic Life by Joan Chittister (Convergent Books, 2017)
(5.0) Barking Up the Wrong Tree: The Surprising Science Behind Why Everything You Know About Success is (Mostly) Wrong by Eric Barker (HarperOne, 2017)
(4.5) The Priest Barracks: Dachau, 1938-1945 by Guillaume Zeller (Ignatius Press, 2017)
(4.5) The Islamic Jesus: How the King of the Jews Became a Prophet of the Muslims by Mustafa Akyol (Macmillan, 2017)
(4.0) Bigger Faster Leadership: Lessons from the Builders of the Panama Canal  by Samuel Chand (Thomas Nelson, 2017)
(4.0) Rise and Fall of Faith: A God to God-less Story for Christians and Atheists by Drew Bekius (Pitchstone Publishing, 2017)
(3.5) Lead Yourself First: Inspiring Leadership Through Solitude by Raymond M. Kethledge and Michael S. Irwin (Bloomsbury USA, 2017)
(3.0) Remarkable Faith: When Jesus Marveled at Faith in Unremarkable People by Shauna Lettellier (FaithWords, 2017)
So What?
I not only enjoyed reading this group of books, but grew from the experience.
 Joan Chittister has appeared on this blog far more often than any other author included above.  And, her book Happiness was one of my top books of 2011.  Her latest offering makes the Rule of Saint Benedict accessible and actionable for all readers.  She is uniquely able to both widen the path while also narrowing it.  The individual journey becomes clearer and clearer the more one reads and responds to her writing.
Rodney Stark is also no stranger to this blog. I have mentioned his work and even reviewed some of his earlier books.  In this book he both builds upon his rich lifetime of work in the sociology of religion while also going beyond it to suggest what religion is and to some degree what religion should or must be or become.  No one will agree with all of his assertions, but all readers will benefit from dialogue with his arguments.
 Jonathan Morduch and Rachel Schneider are names that have never appeared on this blog until now.  In recent months the topic of finances for working class Americans has risen to levels I have never experienced.  This book provides the richest and most authentic look at the reality of life today for this group.  Life is not as easy nor as predictable as it once was.
If you have read one or more of the books I reviewed this month, please share your thoughts and reflections.
How would you characterize the working class financial struggle in recent years?
What is religion? How does your own experience of religion influence your definition?
If you follow the Way of Jesus, what are some of the discipleship resources or experiences that have been most meaningful for you in recent years?
Tweet