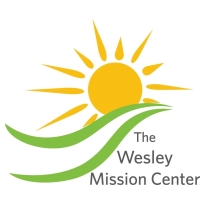 Today, I am pleased to announce my return to ministry.  In just a few weeks I will begin serving as Director of Social Enterprise at the Wesley Mission Center (WMC) in Mansfield, Texas.
In sharing the news with those closest to me, I am answering the same important questions over and over again.
What exactly will you be doing?
When did you become a Methodist?
What about your love of education?
Director of Social Enterprise
Social enterprise is a term that has increased in popularity in recent years, but is not yet a part of all vocabularies. You can think of a social enterprise as a way to bring together the social mission of a non-profit organization with the market-driven approach of a business.  The revenue-generating activities of the entity are themselves a social good, and rather than needing to return profit to owners or shareholders, the non-profit reinvests them in the community.
The Director of Social Enterprise position at the WMC is a new addition to the leadership team, and an outgrowth of a commitment to expand offerings.  Currently, the WMC's flagship social enterprise is a Thrift Store that exists to positively impact "People, Profit & Planet"
People: we provide employment opportunities for clients, work-based learning for Mansfield Independent School District (MISD) students, and volunteer opportunities for community members
Profit: we generate revenue for programs serving the MISD community
Planet: we provide an environmentally friendly way for our community to recycle unwanted household items
In just a few months the Thrift Store will move to a new, larger space.  And, in 2018, we expect to introduce multiple new social enterprise initiatives.
Wesley Mission Center
Many of my friends with a Christian background hear the name Wesley and immediately associate it with Methodism.  This is correct in general, and also appropriate when it comes to the Wesley Mission Center, which began as a ministry of the First United Methodist Church of Mansfield (FUMC).
In 2013, the WMC became its own separately incorporated nonprofit and registered 501(c)3.  Today, it retains a strong connection to FUMC while also involving a growing ecumenical leadership team.

Serving at the WMC does not require one to join FUMC or to be Methodist.  Faithful readers of my blog likely know I prefer to simply call myself a follower of the Way of Jesus.  I am also, however, a member of another United Methodist congregation and a life-long part of the wider Mainline Protestant family (including serving congregations affiliated with Christian Church – Disciples of Christ, Lutheran – ELCA, Presbyterian – PCUSA, and United Church of Christ denominations).
Notably, the WMC does amazing ministry empowering people on their journey from self-sufficiency to wholeness.  Social enterprise activities currently fund the majority of these efforts.
Education and More Education
Almost two years ago I wrote what remains one of my all time most read blog posts: Leaving Parish Ministry.  In that piece I shared that after fifteen years of serving in parish ministry, I had accepted a training and development position with a relatively new and innovative subsidiary of a publicly traded healthcare company.  I explained that the decision to do so was motivated in part by my strong background in education.
My new role will allow me to continue to be involved in workforce training and development through a variety of social enterprise activities.  And, as a bonus, it will leverage the business education I have acquired since I wrote that post (I plan to graduate from Texas Woman's University with a Master of Business Administration degree in December).
Additionally, I will continue my role as Adjunct Professor of religion at Hodges University.
So What?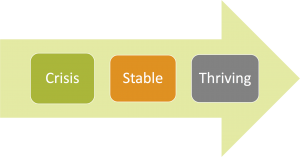 My life in ministry has come full circle in an interesting way.  Prior to attending seminary and working in parish ministry, I was fortunate to work in governmental social services.  While I held several positions in that organization, they were all focused on empowering people on their journey from self-sufficiency to wholeness.  Back then I partnered with faith-based non-profit organizations.  Starting in a few weeks, I will be part of one of those non-profit organizations.
If you happen to be somewhere in the Dallas / Fort Worth metroplex, don't forget about the Wesley Mission Center, especially any time your travels take you to or through Mansfield.
If you are familiar with social enterprise and/or know people who are doing amazing things in this space, I invite you to be in touch.
And, if you happen to have a few dollars (or even a few million dollars) you want to donate to help accelerate the growth of the Wesley Mission Center, I invite you to be in touch.
Tweet