Most followers of the Way of Jesus have a primary sacred space in which they gather for corporate worship.  Opportunities to experience elsewhere with another group of people are typically few and far between.
While these words describe the norm, I have been living the exception since last September.  Over the last several months I have visited a new sacred space and worshiped with a new community of faith most weeks.
Previously, I have shared images of my earliest experiences on this journey (December and March).  Today, I offer images from the most recent twelve such encounters with the holy.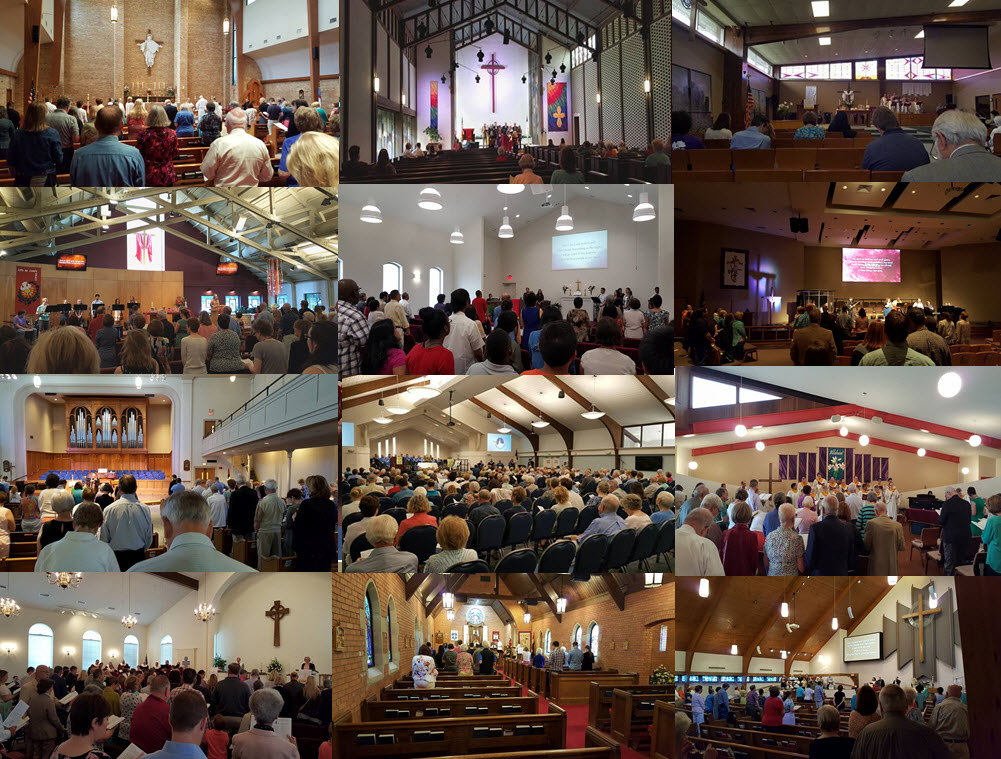 So What?
My current search for a church is unlike any other I have undertaken.  At the outset I had a clear goal: select a community of faith in which my wife and I will become involved.  As the journey has continued I have also learned to value the process at least as much as the future end result – to count each new experience as a gift and to be open myself to how each opportunity enriches (which often means stretches!) me as a follower of the Way of Jesus.
When did you last visit a new (to you) community of faith?
What aspects of that experience were life-giving or faith-forming (or re-forming!)?
Tweet