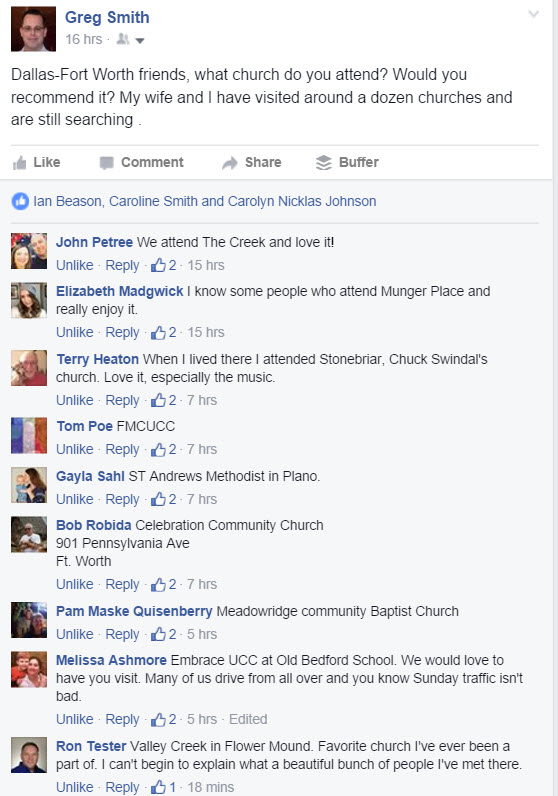 Almost every study I have ever read finds that at least 3 out of every 4 people find a new church because of a recommendation. More specifically, someone already involved in a community of faith invited them to visit.
So What?
Now that my search for a church is in its fifth month, I am taking recommendations. In other words, feel free to invite me to your church – especially if you really think I would be a good fit. (If you have no idea whether or not I would be a good fit simply share what you love about your church and let me make that determination).
At right are some of the suggestions I received when I asked my Facebook friends for their recommendations.
Tweet