Soon after relocating to Texas in September of 2015, I wrote "In Search of a Church," explaining a bit about the process my wife and I were undertaking to find a new community of faith to call our own.  During this process, I have posted a "view from the pew" photo most weeks on Facebook and Twitter.
As someone who has spent most of his life working in a church and a good deal of that time in pastoral leadership, my ability to visit other congregations has been limited (and especially limited on Sunday mornings).
While we have not yet found the right match, we have visited a number of services together and I have spent some time on my own exploring a number of additional sacred spaces.  Perhaps we will find a place to return to with some regularity in 2016.
For now, however, I am enjoying a new view from the pew each week.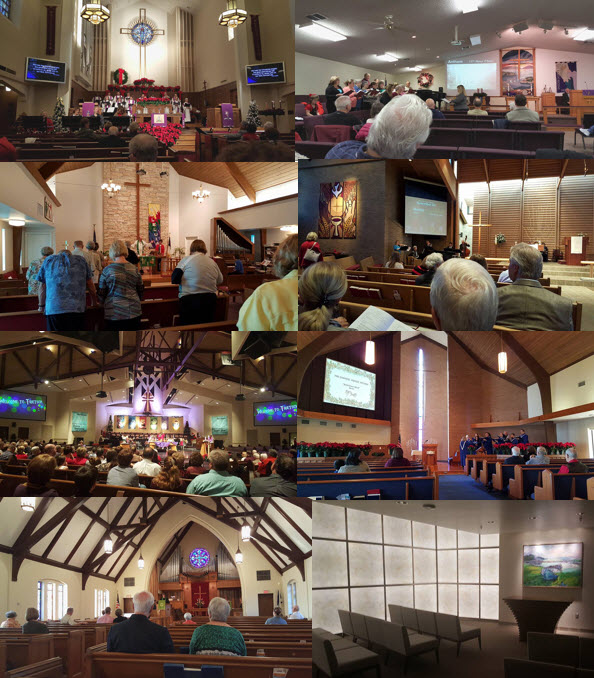 So What?
Rather than proceeding with a checklist, we are moving forward trusting that the right fit will simply make sense to us.  We are willing to drive a bit, but not all morning. We are willing to be somewhat theologically flexible, but unlikely to step very far outside of progressive Christianity.  We know that the right fit is more important than a short timeline and that not searching actively will result in not connecting at all.
What are some of the lessons you have learned on the spiritual journey when in between affiliation with one community of faith and another?
Would your recommend your congregation to us or not? Tell me why.
Tweet