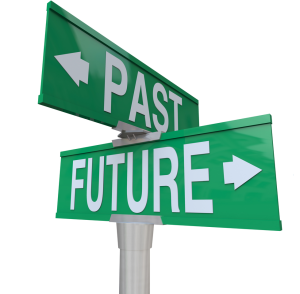 Sermon Text: Ecclesiastes 3:1-6
Sermon Excerpt:
A month before I graduated from seminary I started my first pastoral position.  I was one of the associate pastors in the oldest continually meeting Protestant congregation in Dallas, Texas.  My official job title was so long even I had a hard time remembering it.  It included elements of congregational redevelopment with an emphasis on reaching new people – especially those who were younger.
For some reason people assumed that since I was thirty years younger than either the Senior Pastor or the other Associate Pastor that I must know a great deal about the future of the church.  That assumption was repeated during my second call when I was at least twenty years younger than the other two pastors.
After a while I realized that simply being younger didn't mean that I knew more about the future.  While my relative youth perhaps helped me better understand how younger adults viewed the present, it was useless for predicting the future.
Knowing that people would keep assuming I was a subject matter expert and would keep asking me to talk about the future of the church, I decided it was time that I learned enough that I could talk about the topic more intelligently.  That decision was the start of a decade of learning.
When it comes to the future of the American Protestant church, I always begin in the recent past.  This is why I encouraged you to attend a class this week on the changing landscape of American Christianity between 1960 and 2010.
More than 50 of you came to hear about sociological shifts related to how Americans believe, behave and belong.  Whether or not you heard that presentation it is important to know that this time period in American history was marked by "much continuity and some decline." Overall, "if there is a trend, it is toward less religion."

Studying the specifics and considering sociological trends in our society outside of religion, I created a list of the top ways the church of the near future will differ from that of the past. These are changes for the American Protestant church as a whole not things specific to our tradition.
Over the years the list has evolved. It has gone through multiple revisions and . . . (read manuscript and watch video)
Top 10 Shifts Now Underway
The American church is shifting in many ways, including
10.  More Collaboration – Less Competition
9.  More Scalable – Less Fixed Costs
8.  More About Following – Less About Membership
7.  More About Questions – Less About Answers
6.  More Jesus-Centered – Less Focused on Tradition
5.  More Begin by Belonging – Less Begin by Believing
4.  More Connected – Less Geographically Dependent
3.  More Innovative – Less Predictable
2.  More Egalitarian – Less Hierarchical
1.  More About Deeds – Less About Creeds
So What?
A few days ago I wrote about church renewal.  The life of individual local communities of faith changes over time.  Reformed yet always reforming, renewed yet always renewing is one helpful way to consider the way forward.
Which three of the items on the top ten list is your congregation doing best?
Which item do you feel is most important for your congregation to give more attention to now and in the near term future? Why?
What other shifts do you see happening and/or believe must happen? Explain.
Tweet