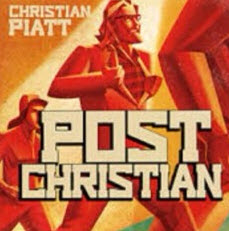 Christian Piatt's new book postChristian: What's Left? Can We Fix It? Do We Care? topped my list of September reading recommendations.  In January, he will be making a stop in Southwest Florida at two UCC congregations:
Note: Registration is not required for these free events. All are welcome.
About the Book
Check out Christian's new book tour trailer video to learn more about what you can expect.  If you are not in Southwest Florida, be sure to check his website to see when he will be speaking in or near your city.
So What?
We live in a postChristian world.  Every community of faith needs to engage in intentional conversation about what this reality means for their shared ministry and mission.
What is one way your congregation has adapted that reflects an awareness of the post-world in which we live (post-Christian, postmodern, etc.)?
If you could ask Christian Piatt one question, what would it be?
Tweet