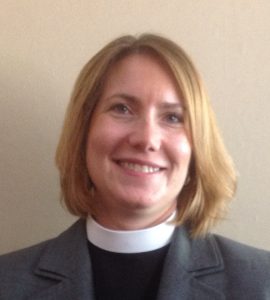 Jennifer Thomas, an ordained pastor in the Evangelical Lutheran Church in America and the Vice President of Missouri Faith Voices, recently blogged about the challenges pastors face when seeking to help congregations transition from a maintenance mentality to one focused on mission.
 Regrettably, seminary didn't prepare me for the backlash I would receive as a missional leader in a congregation. Some folks prefer a maintenance model of ministry, where the pastor is called primarily to care for the flock, to maintain the traditions, and preach in ways that comfort and inspire people. I was prepared to send people out after gathering them around the Word and the Meal. I expected that people who were marked with the cross of Christ in their baptism would be excited to participate in God's mission in the world. I expected that many would be as excited for the future of the church and its role as a change agent in the world as I am – and many were and are.  But in some corners of the church, I have encountered people who are afraid of the changing culture, the changing church, and the marginalization of Christianity, rather than feeling God's power transforming the church and calling us out from the tomb.
So What?
The struggle Thomas describes is one I have heard recounted by numerous pastors and lay leaders.  As congregations decline in membership and in financial resources many opt to turn inward, focusing all of their energies on the existing members, grounds, and worship experience.  The goal becomes stability or slowing the decline.
Thankfully my formal education as well as the mentoring I received early in my ministry from seasoned pastoral leaders helped me not only heighten my awareness of the tension that often exists within a given congregation between maintenance and mission, but also to more fully form my own approach to shaping/reforming congregational DNA.  The demands of a declining organization and the realities of a consumer oriented approach to religion combine to create unhelpful and unhealthy understandings for what the ministry of a local church should be.
All congregations need to give real attention to the important work of maintaining their resources, including their buildings and grounds.  Such efforts must, however, be appropriate in scale.  If/when a congregation is spending the vast majority of their budget to simply keep their sacred space open, they have lost sight of what it means to be church.  Likewise, if/when a congregation is so focused on the larger community and world that they neglect caring for those within the congregation, they have lost sight of what it means to be church.
It is my opinion that there is no universally acceptable approach to how much focus should be given to maintenance versus mission. The answer depends on many variables, but must begin with an honest assessment of who the church really is and what that given congregation understands its mission to be.
Do you think your congregation has a healthy balance of maintenance and mission? Explain.
Tweet