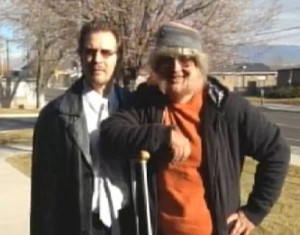 David Gibson's recent Religion News Service article listed 12 stunts performed by pastors that received significant publicity, including
 bishops pretending to be homeless,
a week of congregational copulation (followed up with a bed in),
living the bible as literally as possible (including Rachel Held Evans' A Year of Biblical Womanhood),
eating foods that can be purchased on a "food stamp" budget, and
losing weight for the Lord.
So What?
Each of these stunts was designed to make a point, and also to make an impact that extended beyond the initial participants.  While I have long been an advocate of effectively marketing a church's programmatic activities, I realize that all publicity isn't good publicity.  Put differently, a local congregation must think about how a prospective pastoral stunt would contribute to or detract from how others view their congregation and whether or not the point of the stunt is central to their congregation's unique identity.
Has your pastor ever done anything you would consider to be a "stunt?" If so, share what was done, and if you feel it was appropriate. If not, share an example of a stunt you think would be consistent with your congregation's mission and core identity.
Do you think the overall impact of so many stunts has a positive impact on how people perceive Christianity? Why or why not?
Tweet