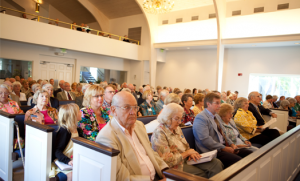 I wrote this pastoral prayer for today's worship services at the Naples United Church of Christ.  This unique service is the conclusion of a three day weekend event, "The Romance of Faith," which featured Diana Butler Bass.  For this service, her sermon title is "The Journey of Love," and text is Song of Songs 8:6-7.
In the tradition of this congregation the pastoral prayer includes a call to prayer, silent prayer, and then the pastoral prayer.  The call to prayer connects all present with the theme explored by a smaller number over the prior two days.  The pastoral prayer follows:
Source of Life and Love, we look to you not only as our great example but also as our constant companion.
When we cannot see beyond the mundane, when our future looks bleak, and in those moments when we find ourselves paralyzed by situations that are life depleting, You remind us of Your preferred future for our lives – a future with a hope: abundant life.
When we feel lonely, when our human interactions produce pain, and when we find ourselves at our most unlovable, You remind us that we are Your children and the recipients of Your unconditional love and perpetual presence.
As Your beloved, we yearn to be a loving people – a people who are known by our love of God and our love of neighbor.  As such, we come alongside those we know to be in need.  This day we pray for those on our congregation's prayer list, especially for _____ (names of congregants verbalized).
We grieve with those who grieve, especially those who have recently experienced loss, including (names of congregants verbalized).
We seek healing and wholeness in our relationships, and in our world.  We pray for those who have had their lives interrupted by severe weather, for those tasked with meeting the incredible needs such storms create, and those striving to ensure our planet has a healthy future. We pray for those who are unemployed and those who are underemployed, for those who worship their work, and for those who labor tirelessly for more just economic structures.
We seek to be a united and uniting church. We pray for the leaders of the United Church of Christ and the United Church of Canada as they continue the conversation about a shared future. We pray the spirit of collaboration triumphs over the lure of competition wherever and whenever people of faith interact with one another.
As those who seek to be faithful in the present – to be Your committed and competent co-creators – we offer these our prayers in Your Many Names. Amen.
Tweet