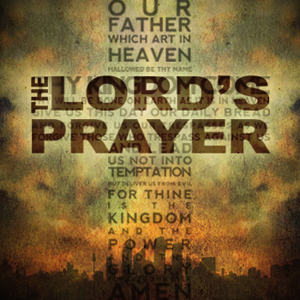 Sermon Text: Matthew 6:5-14
Sermon Excerpt
Prayer becomes a part of people's lives in many ways.  What is your story? How did you come to learn of prayer? When did you begin to pray?
Maybe you remember childhood prayers – your own or those of your children or grandchildren.  Simple prayers like . . .
Now I lay me down to sleep,
I pray the Lord my soul to keep,
If I shall die before I wake,
I pray the Lord my soul to take. Amen.
OR . . . Perhaps as a youngster you were taught to fold your hands whenever you prayed.
Rather than closing your eyes . . . (read the full manuscript)
So What?
No prayer is better known to or more widely prayed by Christians than the Lord's Prayer. What role has it played on your journey of faith?  How might its seven petitions serve as a model for you?
Introduction: Our Father who is in heaven

(1) hallowed be Your name
(4) give us this day our daily bread
(2) Your kingdom come,
(5) forgive us our sins as we
forgive those who sin against us
(3) Your will be done
(6) lead us not into temptation
(7) deliver us from evil

Conclusion:
for Yours is the kingdom and the power and the glory forever
Tweet