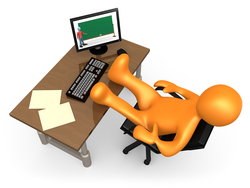 Time for a Break
A great deal has changed in the world of blogging since I started writing on a daily basis nearly three years ago, and much has changed in my own life as well.
What Next?
Over the next few weeks, I plan to gather input from many sources. I encourage you to leave your thoughts as a reply to this post.  More specifically:
What about this blog do you find most helpful?

What type of content would you be most interested in reading in the future?
When you think of "sowhatfaith.com" what comes to mind?
During this time of transition be sure to
Tweet