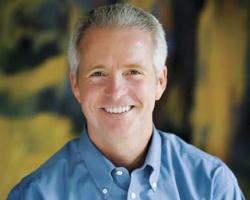 John Ortberg is the Senior Pastor of the 4,000 member Menlo Park Presbyterian Church (PCUSA) and the author of multiple books on spiritual formation.  Recently in a Leadership Journal article, he revealed 7 things he hates about spiritual formation.  His list includes:
I hate how spiritual formation gets positioned as an optional pursuit for a small special interest group within the church, and

I hate it when we forget that the goal is producing truly good people, not becoming experts at certain spiritual activities, or advocates for certain writers.
So What?
No matter how you define it, spiritual formation is a lifelong process.  While I typically try to avoid the word "hate" I am open to its use for the two remarks above.  Like Ortberg, I also hate when spiritual formation is equated to information rather than transformation or is viewed as secondary rather than presented as a central part of the DNA of both a local congregation and the life of each individual on the journey of faith.
Is the term "spiritual formation" a part of the language you typically use for discipleship? Why or why not?

What do you "hate" most about spiritual formation as it is sometimes positioned or understood?
Tweet