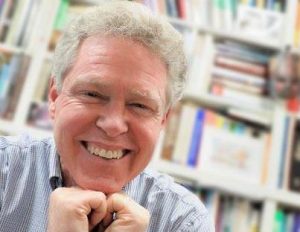 Meet the Author
Paul H. Jones is Professor of Religion at Transylvania University in Lexington, KY.  An ordained minister in the Christian Church (Disciples of Christ), Jones has written two books: Christ's Eucharistic Presence: A History of the Doctrine (1994) and The Church's Seven Deadly Secrets (2013), and has co-authored two additional texts: The Structure of Religion: Judaism and Christianity (2005) and 500 Illustrations: Stories from Life for Preaching and Teaching (1998).
Book Basics
The Church's Seven Deadly Secrets: Identity Theft from Within reads like a series of undergraduate lectures: well-researched yet presented in a manner accessible by those without pre-requisite courses or significant prior knowledge of the topic, organized into an easy to follow and/or outline format primarily through the use of numbered lists, and presenting information about a topic on which many agree through the lens of the professor's own experiences and understanding. Based on his experiences teaching undergraduate religion courses at Transylvania for over twenty-five years, this book is Jones' response to all within the church who are asking or may soon ask a question his students often ask: "Why didn't my church tell me that?"  Rather than seeking to offer a comprehensive list, Jones settles on seven significant "secrets:"
There is no meaning without context,
Faith means trust, not belief,
The Bible is not the Word of God; Jesus is,
Jesus was a Jew, not a Christian,
Read the Bible critically, not literally,
Jesus' miracles are prologue, not proof, and
My religion and God are violent.
So What?
For some who follow the way of Jesus, Jones' list of secrets suggests a new world.  For many, however, these are commonly accepted aspects of what it means to be Christian or to be a part of a community of faith.   Jones rightly argues that attaining knowledge about and making meaning of these secrets should occur in community.  In the mainline congregations I have served, significant attention has been given to ensure these messages are communicated well and often.
Which, if any, of the items on Jones' list is/are a secret in your congregation?
How has better understanding the origins and development of Christianity and Christian thought fueled your ongoing journey of faith?
What items would you add to Jones' list (things you think many Christians today do not know, but should)?
Paul H. Jones.  The Church's Seven Deadly Secrets: Identity Theft from Within (Polebridge Press, 2013).  ISBN: 9781598151138.
Tweet