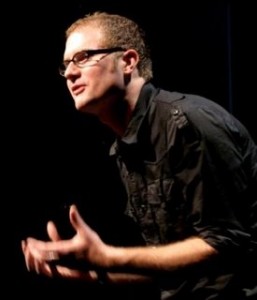 Meet the Author
Rob Bell is the Founding Pastor and Pastor Emeritus of Mars Hill Bible Church (est. 1999), a congregation that grew to over 10,000 under his leadership.  While attracting a young audience to the church, his message reached a far wider audience through a series of two dozen thought provoking brief (10-14 minutes per DVD) NOOMA videos (2002-2009).  Bell's previous books include The New York Times bestseller Love Wins, along with Velvet Elvis, Sex God, Jesus Wants to Save Christians, and Drops Like Stars.  Since leaving Mars Hill, he has focused on writing and teaching.  Bell was named one of the 100 most influential people in the world by TIME magazine in 2011.
Book Basics
In his latest book, What We Talk About When We Talk About God, Rob Bell considers what is currently happening in everyday "God talk" in the American culture by (1) debunking the popular Evangelical perspective, (2) proposing an alternative that is more friendly to both science and postmodernism, and (3) inviting readers to not only discuss these competing views, but also to explore a personal experience of the divine.  Written in a conversational tone with a pastoral approach, Bell approaches his topic by developing seven ideas about God into chapters.  The middle chapters (numbered four, five and six) capture the central tenets of Bell's understanding and experience of God.  More specifically, he understands God as
With – God is "the energy, the glue, the force, the life, the power, the source of all . . ." (p. 18);
For – "God, according to Jesus, is for us because God loves us" (p.128), with an understanding that the "us" is everybody rather than simply Christians (p.150); and
Ahead – God is not dated or behind the times as some cultural observers suggest, but rather out in front of us "pulling us forward" (p.153).
So What?
Bell's education — an undergraduate degree from Wheaton College and a seminary degree from Fuller Theological Seminary — is thoroughly Evangelical.  His perspective, however, has never been completely at home within the larger Evangelical world.  While many rightly view Bell as one seeking to reform Evangelicalism from within, he is also a contributor to the larger theological discussion in ways that often transcend any attempt to label him as Evangelical.  Bell's recent writings are largely consistent with a mainline approach to Christianity.  By framing God as with all, for all, and ahead of all, Bell invites readers from all religious traditions as well as those who lack any such formal affiliation to enter into the conversation about God with numerous assurances that God has not gone the way of the Oldsmobile.
How does the idea of God being for, with and ahead of all strike you? Is it consistent with your overall understanding?
What other words do you find helpful in explaining who God is to a postmodern person?
Rob Bell.  What We Talk About When We Talk About God (HarperOne, 2013).   ISBN: 9780062049667.
Tweet