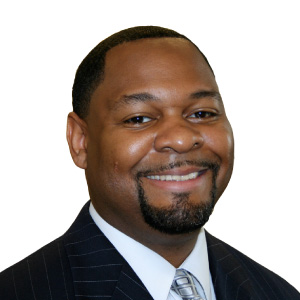 Meet the Author
Efrem Smith is an evangelical minister who serves as superintendent of the Pacific Southwest Conference of the Evangelical Covenant Church, and as an itinerant speaker for Kingdom Builder Ministries.  Previously, he served as founding pastor of Sanctuary Community Church in Minneapolis, MN.   Smith is the author of three books, including Jump: Into a Life of Further and Higher (2010).
Book Basics
The Post-Black & Post-White Church explores what it means for a church to be missional and multi-ethnic and why being or becoming such is desirable.  While many books, conferences, and blogs are focused on helping congregations become more missional (Craig Van Gelder's and Dwight J. Zscheile's The Missional Church in Perspective: Mapping Trends and Shaping the Conversation offers a good overview of the recent literature – my review), Efrem Smith stands alone in uniting missional with multi-ethnic (Scott Williams' Church Diversity:  Sunday the Most Segregated Day of the Week is an excellent recent example – my review).
Smith, an African-American male in his forties, grew up with an awareness that only one institution remained segregated.  While every other aspect of life was multi-ethnic, the church remained divided into the Black Church and the White Church.  Raised in the Black Church, his own spiritual awakening began when, as a teenager, he gave his life to Christ at an outdoor multi-ethnic festival hosted by a United Methodist church. In his senior year of high school, he sang in a multiracial group that toured both Black Churches and White Churches.  Immediately after receiving a call to ministry, he affirmed and mentored in the Black Church.  After college, Smith worked full-time in urban youth ministry at a para-church organization then continued in youth ministry by serving in multiple pastoral positions, including a final post that focused on both youth and community outreach.  These diverse experiences exposed him to both the Black Church and the White Church, and prepared him for becoming a church planter.
In 2003, Smith left his post at Park Avenue United Methodist Church (Minneapolis, MN) to launch a new congregation in the Evangelical Covenant Church: Sanctuary (Minneapolis, MN).  In the seven years he served as founding pastor, the congregation grew to become a missional multi-ethnic community of nearly 1,000 people.  Smith's experiences leading this parish alongside numerous examples of other congregations provide readers with a new vision of the church.  This vision honors the heritage of both the Black Church and the White Church, but calls both to move beyond these labels toward becoming the beloved multi-racial community depicted in Scripture and eloquently envisioned by Martin Luther King, Jr.
So What?
Smith writes, "The post-Black, post-White church should frame the future of the church in the United States . . . neither our current reality nor our future is White.  We need to include or replace the models, language, and approaches with post-Black, post-White theology and practice because they will lead to the development of kingdom churches" (p. 7)
Is the congregation you attend a Black church, a White Church, or a multi-ethnic church (sociologists define a multiethnic church as one in which no single racial group accounts for more than 80%)?
Given the current and projected future demographics of the United States (by the early 2040s there will be no racial majority) alongside the biblical ideal, how important do you consider multi-racial churches to be to the future of the American church?  What are the implications of this for your local congregation?
Efrem Smith.  The Post-Black & Post-White Church: Becoming the Beloved Community in a Multi-Ethnic World (Jossey-Bass, 2012).  ISBN: 9781118036587.
Tweet