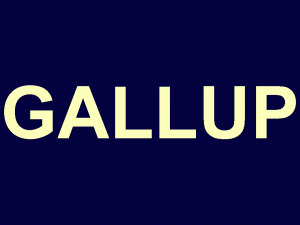 Americans' confidence in religion has been declining for decades.  According to the latest Gallup poll, religious confidence has reached an all-time low.
So What?
Comparing the responses from 1975 to those of 2012 offers a sense of the significance of the shift:
% of Americans with "a great deal" or "quite a lot" of confidence in "the church or organized religion"
Rank on the list of 16 organizations included in the poll

Then: #1
Now: #4 (behind  the military, small business and the police)
"The church or organized religion" language allows for each respondent to define her or his own understanding of the scope of the group.  Unless there are larger shifts in culture that are not foreseeable, it is reasonable to assume that religious confidence will continue to decline over the next several decades.
What are the implications of this ongoing decline for the ministry and mission of your local congregation?
Tweet