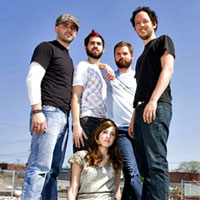 On this Independence Day far too many Americans make astounding theological assumptions about our nation and God's role in it.  If it has been awhile since you considered many of the documents of historical importance, I encourage you to consider reading Stephen Prothero's new book The American Bible (I reviewed it yesterday).
While I realize there is much I don't know about God, I am sure God is not an American.  In fact, I am certain God is not many of the things people commonly imagine, including a white man.
Take 3 minutes and listen to Gungor's song "God is Not a White Man."
Lyrics
The lyrics of the song follow:
God is not a man, God is not a white man
God is not a man sitting on a cloud
God cannot be bought, God will not be boxed in
God will not be owned by religion

God is love, God is love
And He loves everyone

God is not a man, God is not an old man
God does not belong to Republicans

God is not a flag, not even American
God does not depend on a government
God is good, God is good, and He loves everyone

Atheists and charlatans, Communists and lesbians
And even ol' Pat Roberston, Oh God He loves us all
Catholic or protestant, Terrorist or president
Everybody, everybody
Love, love, love, love
So What?
Today is a great day for separating patriotism and religion.  It is also a wonderful time to explore who God is and who God most certainly is not.
Share a few common perceptions of God that you feel certain are inaccurate.
What does it mean for you that God is not an American? not a Republican, Democrat or Independent?
How did your congregation celebrate or recognize Independence Day in worship this year?  Do you think this is a healthy approach? Why or why not?
Tweet