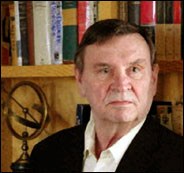 Meet the Author
Since 2004, Rodney Stark has been a University Professor in Social Sciences and the Co-Director of the Institute of Studies of Religion at Baylor University.  Stark is an American sociologist of religion who previously taught for over thirty years at the University of Washington.  He has published 30 books and more than 140 scholarly articles, mostly on religion.  One of his recent books, What Americans Really Believe (2008), has been reviewed on this blog (click here to read it).
Book Basics
The Triumph of Christianity is an invitation to discover the story of Christianity in light of the best recent scholarship.  This 509 page single volume work is a representative rather than exhaustive exploration written to inform a broad readership.  Rather than advancing difficult and technical explanations, Stark clearly and effectively makes his case in light of the most commonly held view.  In doing so, he focuses on the historical and sociological not the theological elements.  Along the way he debunks many myths that masquerade as truth in the classroom, local congregation, and wider culture.
I highly recommend this book to anyone who wants to understand how Christianity has grown from its simple beginnings into the world's largest religion.  Those within the Christian community with leadership responsibilities and/or who feel they know the history well will sharpen and supplement their prior knowledge.  If I had read this book two weeks earlier than I did, it would have been included in my top 11 books of 2011.
So What?
According to the latest statistics from Gallup's annual global survey, which reaches 160 nations and 97% of the world's population:
41% – Christian
27% – Muslim
19% – Hindu
5%  – Buddhist
5% – Secular
Less than 0.1% –  Jew (p.391).
The numbers listed above differ from those most often presented for one reason: they exclude China.  Stark excludes China from these tallies and handles China separately for several reasons, including the limitation that no foreign polling company is permitted to ask religious questions and citizens are unlikely to feel safe responding honestly when answering authorized polls.  By removing China two significant shifts occur:
Christian rises from 33% to 41%
Secular  (often labeled by others as no religious affiliation or none) drops from 16% to 5% (p.391).
What resources have helped you form or significantly reform your understanding of Christian history?  Does your congregation offer a basic and regularly recurring course in the history of Christianity?
Rodney Stark.  The Triumph of Christianity: How the Jesus Movement Became the World's Largest Religion (HarperOne, 2011).  ISBN: 9780062007681
Tweet