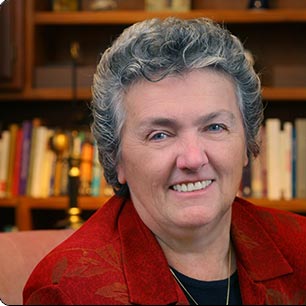 Meet the Author
Sister Joan Chittister is a member of the Benedictine Sisters of Erie, PA, where she served as prioress for 12 years.  She is a social psychologist with a doctorate from Penn State University, the founder of Benetvision (an organization that exists to encourage the development of contemporary spirituality from a feminist and global perspective through her work), regular columnist for National Catholic Reporter, and a sought after speaker.  Chittister presently serves as the co-chair of the Global Peace Initiative of Women, a partner organization of the United Nations.  She has written over 40 books, including The Monastery of the Heart: An Invitation to Meaningful Life (2011), Happiness (2011), and The Gift of Years: Growing Older Gracefully (2010). 
Book Basics
Our culture is obsessed with happiness, and there has been no shortage of books published on the topic in recent years.  Chittister, however, writes a work that stands out in this crowded category not because it introduces a new formula or new material, but because it seeks to look at the topic from a variety of perspectives and invite the reader into a similar journey of meaning making.  Happiness is a survey of the best material on happiness from a number of disciplines, including sociology, psychology, philosophy, and religion.
"Happiness: The Eternal Goal," the sixth and final part of the book, offers wisdom from many of the world's great religions:
Hinduism: "In its respect for diversity and its ability to see God everywhere and in everyone, Hinduism lays the basis for happiness grounded in a world that is integrated, accepting of otherness, and non-violent" (p.179).
Buddhism:  Buddha provides the Noble Eightfold Path as a means to overcome suffering and living a life that is selfless (p.183-190).
Judaism: "To the Jew, happiness lies in keeping the law of God.  That, and that alone, is enough, the tradition teaches, to attain the fullness of life" (p.197).
Christianity: Jesus develops his understanding of the happy or contended life in the Beatitudes (p.202-205).
Islam: "The basis for happiness, both here and to come, lies in the individual's commitment to the Five Pillars of Islam, the behaviors that reinforce the ideals of Islam for the individual herself and, at the same time, cement them in the community at large" (p. 210).
So What?
All human happiness is socially constructed, and personally experienced.  There is no universal definition nor single path by which one is certain to attain it. In fact, some believe that the very attempt to search for happiness ensures one will search endlessly for it, rather than encounter it.
How do you define happiness?  What sources have been influential in your current understanding?
Do you think of yourself as a happy person? Why or why not?
Joan Chittister.  Happiness  (William B. Eerdmans, 2011).  ISBN: 9780802864819.
Tweet