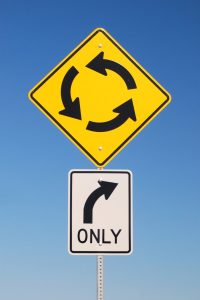 During the months of October and November, Patheos is providing a unique look into the future of seminary education.  They have invited 25 leaders to write blog posts exploring the topic.  In reviewing the October contributions, I found the following remarks of considerable interest:
So What?
It seems almost everyone agrees that seminary education needs to change.  While the specific proposals vary widely, those within the Patheos grouping (at least so far) and others that I have encountered lately support some or all of the following general shifts:
from primarily or exclusively residential to offering classes and programs in a variety of formats including online
from being thoroughly denominational to being intentionally ecumenical (as a result of students who are less denominationally oriented, seminaries merging due to financial constraints, and several other matters)
from emphasizing the M.Div. degree to providing a comprehensive offering of basic graduate degrees and non-degree programs to meet the needs of prospective students and their career objectives
How much reform do you think is needed, and how likely are your denomination's seminaries to achieve that amount of strategic change?  What will seminary look like 10 years from now, and what purposes will it serve?
Tweet